Triumph cars for sale in Iowa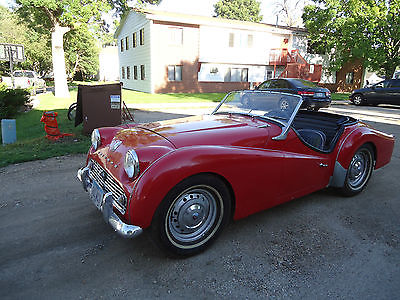 $12,500
Estherville, Iowa
Category -
Mileage 75858
Posted Over 1 Month
This classic sport car is in good condition to drive it. I inherited from my husband in 2008,He used to say was the second owner,he brought the car in the early 60's,since them it has been in the garage,well kept for may years,he treated it very well.He used to said "It is part of my family",also he drove the car twice to San Francisco CA.The miles are original. The car has some rust underneath the car to due age. Questions are welcomed.I want $500.00 no refundable deposit by verified Paypal in 24 hours at the end of the action,the balance by wire transfer,no through Paypal.Once your offer is made ,there are no inspections.Pick-up only or buyer arranges delivery. Please make your own on site inspection before bidding, which is strongly encouraged. No warranty implied or offered. This is an "as is" sell. Buyer will have to pay state sales taxes, tag and title. Out of state buyer is responsible for any fees. . Questions and offers are welcomed. Happy bidding.
Trim chrome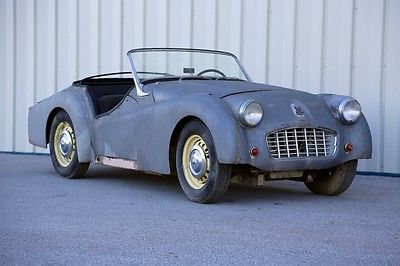 $5,000
Ames, Iowa
Category -
Mileage 30212
Posted Over 1 Month
1957 Triumph TR3. Recently put a new battery in it and had the starter rebuilt. The engine does run off of a fuel bottle. After doing this I masked and put plastic bags around all the important engine parts and had the whole car dustless blasted to find out what might be hiding under the paint. If you are looking for an honest car this is it, you can see exactly what you are working with. The car comes with some extra and some new parts. Comes with the side curtains, soft top, spare tire etc.
Trim Convertible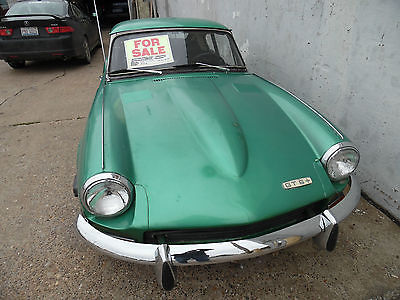 $3,500
Fort Madison, Iowa
Category -
Mileage 75000
Posted Over 1 Month
1970 1970 Triumph GT6 MkIII Triumph Coupe., Hatchback VERY Collectible GT + 6 Car Does Not Run Very Restoreable Car Will Need To Be Trailered This Car's Engine Does NOT Run ! Today, GT6s are quite collectible because of the smooth little six and faux E-type styling. Parts support is quite good and the earliest cars while in the shortest supply are the most desirable.
Trim GT 6