Nissan Delaware Cars for sale in Newark, Delaware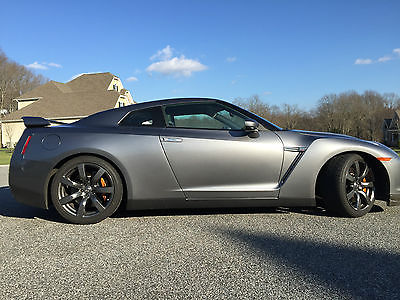 $64,888
Newark, Delaware
ORIGINAL OWNER I did not plan to sell this car and have dealer maintained it and always garage kept and no snow as I have other cars. The car is fully paid off and no leans. A relative offered me a 2015 model at an outstanding deal to am opting for it and have picked up my new GT-R. I basically use it as weekend car and am an auto enthusiast over 60. This car has never been beaten abused, launched etc.This year did not have the launch feature. My wife drive it occasionally but is uncomfortable with the attention it receives. I added the carbon fiber front airdam. I have the original but there is some scuffs on it. The front tires need replacing and all are runflats. The rear tires till have another 5k on them. I did not want to replace them as know you have your own preferences and brand choices. The car is in Newark Delaware 19702 next to I-95 if you want to see it or test drive it. Inspection by local Nissan dealer ok by me. I had the big service done last year to my memory was near $2k. A few minor stone dings on front that are unavoidable and common. No parking dings as you can see on sides as always careful where I park. Mechanically/electronic 100% and never had any problems with car. Please call me any other questions ( 302- Seven Three eight 1888) Darren , $500. deposit at winning, Must be fully secure payment before title transfer. I am in business over 30 years high end art products on Ebay 14 years high value always with 100% positive so buy in confidence.
Trim Premium Coupe 2 Door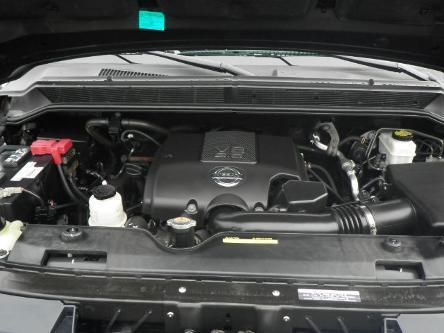 $20,899
Newark, Delaware
Category -
Mileage -
Posted Over 1 Month
To learn more about the vehicle, please follow this link: http://used-auto-4-sale.com/105038211.html The people have spoken! We were voted Reader's Choice 2015 as the dealership group to buy a car from in the state of Delaware! There's a reason why Porter Ford has customers drive from PA NJ VA MD NY MA FL TN NC.....well you get the idea we're transparent people trying to help people find great cars to purchase! It doesn't hurt that we are #1 in new Ford sales for the state so we get some of the best trades to offer for sale to our customers! We have a newly renovated state of the art service and sales facilities ready to make your experience quick and painless! Our friendly and knowledgeable staff will help you with any questions you may have about the purchasing process or about the vehicles just don't ask us to predict the weather! Come to 600 Ogletown Rd in Newark De to see why the Porter Auto Group has been in business since 1925! Our Location is: Porter Ford - 600 Ogletown Road, Newark, DE, 19711 Disclaimer: All vehicles subject to prior sale. We reserve the right to make changes without notice, and are not responsible for errors or omissions. All prices exclude government fees and taxes, any finance charges, and any emissions test charge.
$1,000
Newark, Delaware
Category -
Mileage -
Posted Over 1 Month
Contact Info My name is Mike; I can be reached at 302.738.4637 normally during evenings if you have any questions about the car (doubtful with all I wrote below) or want to schedule a time to come check it out. Generally available to show the car Monday through Friday after 6PM or all day Saturday or Sunday, but scheduling a specific time is required. Also, feel free to e-mail at mikeud06@verizon.net. The Cliffnotes -1995 Nissan Maxima GXE -3.0L V6 24-valve DOHC Engine (VG30DE) -5-Speed Manual Transmission -258,058 miles (may increase with test drives) -Artic White Pearl Exterior, Grey Cloth Interior -Passed Delaware State safety and emissions inspection with flying colors in November 2012. -New Radiator, Brakes, Tie Rods, Battery, Spark Plugs, Wiper Blades, and fresh Tires -Get you from A to B when you need it to. Heat and A/C both work. -Needs right now: Shocks (see below) and Keep an eye on the clutch fluid level, top off when needed. -Clean & Clear Delaware Title in-hand. -AS-IS, no warranty, no liability. -A LOT more pictures at http://www.dropshots.com/mikeud06verizonnet/albums/476623 (enter passcode "1234") The Basics 1995 Nissan Maxima GXE (the base model) with no options, manual transmission, and 258,058 miles. That said, the Maxima was Nissan's Flagship, and even the base model came with a powerful DOHC 3.0 L V6 engine, power steering, 4-wheel disc power brakes, air-conditioning, and power mirrors and windows. Pretty much everything works, and the car only needs shocks to be safely drivable (see "The Bad"). Normal 0 false false false EN-US JA X-NONE The New Over $1750 in parts replaced during my ownership: -K&N Air Filter – November 2012 / 12k miles ago -All 4 tires (Mastercraft Glacier Grip II, snow tires) – November 2012 / 12k miles ago -Radiator (OEM equivalent w/ lifetime warranty) – November 2012 / 12k miles ago -Battery (top-end Bosch) – November 2012 / 12k miles ago -Wiper Blades (Bosh Icon) – November 2012 / 12k miles ago -Spark Plugs (NGK V-Power) – November 2012 / 12k miles ago -Hood Struts (OEM-equivalent w/ lifetime warranty) – November 2012 / 12k miles ago -#2 Fuel Injector (Beck/Arnley Remanufactured) – July 2013 / 10k miles ago -Brake Pads/Rotors at all 4 corners (PowerStop) – July 2013 / 10k miles ago -Rear Brake Calipers (OEM Remanufactured) – July 2013 / 10k miles ago -Inner and Outer Tie Rods (Beck/Arnley) – April 2014 / 2k miles ago -Blower Motor Resistor (OEM) - August 2014 / 250 miles ago Plus over $100 worth of interior parts replaced (all junkyard sourced): Clock, center vents, surrounding trim, HVAC control unit, center console lid, parking-brake boot The Good -It runs, it drives, it passed Delaware emission & safety inspection in November 2012 with flying colors, it gets you from A to B in any kind of weather. I logged every tank of gas I put in it and averaged 22mpg; on pure-highway trips I it averages 28mpg and once I got 30mpg out of a tank! -Only enhancement I've done is swap out the wiper control switch for one with a variable intermittent speed (GXEs only came with single-speed intermittent wiping, which just doesn't cut it in the winter). -Oil Changed every 3,000 miles using Castrol GTX oil and either OEM or K&N Filters. -This kind of mileage is not uncommon for this generation Maxima, and many are known to last over 300 or 400 thousand miles without major repairs. The VQ30DE engine, introduced in this generation Maxima, was rated a "10-Best" engine by various publications for nearly a decade. -1995 was the best year for this generation Maxima (lightest, no OBD-II emissions), and the GXE model is the lightest of them all. -Paint is in great shape, except for the very few rust spots and dings (see "The Ugly") -As far as I can tell, it's never been in a serious collision, and the CarFax report the dealer I bought it from showed me confirms that (for as much as you can trust those). -No major electrical issues! The only electrical issues are that the auto-down doesn't work for the driver's window and you sometimes have to hit the Cruise Control "Set" button a few times to get it to register. The Heat blows hot and the AC blows cold! -A few spare interior parts are included (HVAC control panel, original wiper switch, extra hazard and rear defroster switches, and an extra center vent). -Owner's Manual included and in great shape. -Previous owner swapped the GXE's stock steel wheels with hubcaps for the same-generation Maxima SE wheels. -Pioneer Stereo Head Unit (DEH-P6000UB) with Pioneer speakers in the front doors. The head unit's CD player function doesn't work, but it does have USB/iPod/Aux-in hookups wired through the glove box. No rear speakers installed, but I will include a new-in-box pair that matches the ones in the front doors. -Will include the Factory Service Manual PDFs on a CD-ROM and a new Nissan OEM oil filter. The Bad -It absolutely needs at least one shock to be safe to drive any substantial difference. The driver's side rear is blown/broke and the other three are worn (originals as far as I can tell). That said, I've been driving it like this for who knows how long. If it makes the sale, I will replace the blown one for $100 or all for $400 on top of the sale price, but you might be able to get this done cheaper elsewhere. -It leaks oil and clutch hydraulic fluid. The oil leak is so slow that I haven't seen the level drop between changes, but you need to keep an eye on the clutch reservoir. I just top it up whenever I fill the tank. To get you started I'll include a bottle and a half of the correct fluid! -It idles rough. I haven't taken the time to diagnose the reason. -The lower radiator core support is rusted. If you're looking for 1995-2003 Maximas (or Infiniti I30s), you know this is a common problem. The one on this car isn't the worst I've seen, and the engine cradle hasn't separated from the core support yet. Even when that connection fails, the engine doesn't "fall out" or anything like that, it just puts more stress on the other engine mounts. Anyway, if you have any intention of keeping the car long-term, this should be addressed. If you've got experience with metal work, you can DIY repair it for a few hundred dollars. -There is a small rust hole somewhere on the top side of the fuel tank. It will occasionally smell like gas outside the car, but doesn't leak unless the tank is absolutely full and the car is parked on an angle. -It's got 248,000+ miles on what I can tell are original suspension, steering, motor mounts, and shifter parts. Things aren't as tight as they should be: the car floats more than it should, it clunks when going over bumps, the steering has vibration, and sometimes it takes a while to locate 3rd gear while shifting. The Ugly -Aside from the above-mentioned core support rust, the body is mostly rust free. Exceptions: Rear wheel arches and the well in the trunk where the spare tire sits. Nothing to the point where you can see through to the other side, but it is there. There's also a few minor chips and here and there (to be expected on an 18 year old car), and it appears to have been driven into something at a very low speed at some point – the front bumper doesn't curve 100% the same on the driver's and passenger's sides. Honestly you've got to be looking for it to notice. -The interior, especially the carpet, is dirty and stained. Don't know what the stains are, they were in there when I bought it. I'm including a set of generic floor mats as well, and if the seats bother you, that's what seat covers are for. -The license plate light. When I went to replace the bulbs, the housing which holds them crumbled apart in my hands from rust. A new one isn't cheap, so I bought a $3 generic one from Pep Boys, wired it in, and screwed it in to the bumper cover. Is it ugly? Yes. Is it functional and state-inspection worthy? Double yes. -It's noisy. It's an 18 year old car. It rattles, it clunks on bumps, and it's not air tight. The Legal Mumbo Jumbo -This car is being sold AS-IS, with no warranties expressed or implied. The seller will not be responsible for anything that's found on the car or that happens with the car after the sale has been completed. -I reserve the right to end the listing early, as the car is for sale locally as well. -Any and all title transfer/registration/inspection fees at your local DMV will be the responsibility of the buyer. -Payment by CASH or Bank Check. No personal checks whatsoever. -If you want to ship the car, arrangements are 100% the responsibility of the buyer. The car/title will not be released unless payment in full has cleared into my bank account. Normal 0 false false false EN-US JA X-NONE