Toyota cars for sale in Puerto Rico

$33,000
San Sebastian, Puerto Rico
Toyota Supra 1997 TT 2JZGTE Euro Scoop EditionStock Twin Turbo engine, 5 shift tranismission This car have a lot features: Stage 2 racing ClutchExaust System HKS Super Drager PippeSparco Seats TRD Toyota steering wheelDigital Innovate Gauge (boost controller)Aftermarket IntercoolerGriffin RadiatorCoilovers suspenssion IFORGED Wheels with carbon fiber hydrographic. Calipers with Powder CoatingEngine parts with Powder coating and carbon Hydrographic. The car is very new.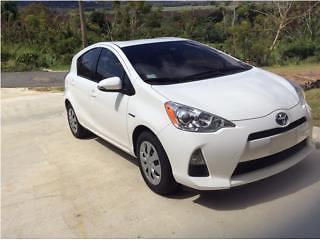 $12,800
San Sebastian, Puerto Rico
all maintenance up to date, new tires.
Trim Base Hatchback 4 Door