Subaru cars for sale in Quebec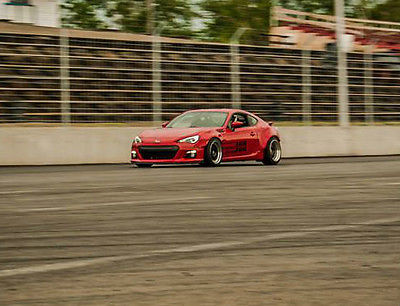 $25,000
Lévis, Quebec
Here is for sale my 2014 Subaru BRZ Sportech with widebody and lot of extras. Modifications very well done with quality parts : -2008 WRX STI Brembo brakes (front and rear) -Rear STI hub bearings for converting bolt pattern to 5x114.3-Front 15mm spacers/adapters for converting bolt pattern to 5x114.3-Racer X Fab Adjustable front control arms-SPC front camber bolts -Hotchkis adjustable sway bar set (stock sway bars also included)-Whiteline Adjustable front end links-HSD Coilovers (2 sets (one for parts and spare shocks)) with Blue coils coil springs and bearing mounted top hats-Nameless header catless (stock header also included)-Nameless frontpipe /overpipe resonated with cat -Crawford Performance BPB (power blocks)-Open Flash Tablet tuning device with obd2 extension cord -Stock Catback with 4'' Vibrant Chrome tips -O-Z Pegasus 17x9.5et-6 Rear and 17x9 et15 Front With Brand new outer lips (barrels are ok but 1 would need a little work to get perfect) -Dunlop DZ-102 tires (255/40r17 rear and 235/45r17front)-Front lip -K&N drop in filter A very nice car , fun to drive and handle like a train on rails ! I had a lot of fun making the build but its time to let it go. The body kit was installed during winter last year and the job is well done. I have pictures of what it looks underneath and it completely waterproof. No rust at all , it has never seen snow and never been in any accident. There is a few stone chips on the rear over fenders like you can imagine but overall the car look like new . It's an eye catcher and it's ment to be driven !! The interior is very clean (non smoking owner). All system work (heating seats , xm radio GPS etc.) everything inside is pretty stock . If you have questions or want more pictures or specific pictures please contact me. The vehicle is now stored for winter till march 15 and cant run in snow . Buyer will need a trailer to come pick it up or take arrangement to keep it stored till march 15 (for no additional charges) in order to be able to drive it according to local tires regulations. If you have specific question about the car or want to come see it in person give me a call : 581-888-8694 Thanks' Math.
Trim Sport tech Coupe 2 Door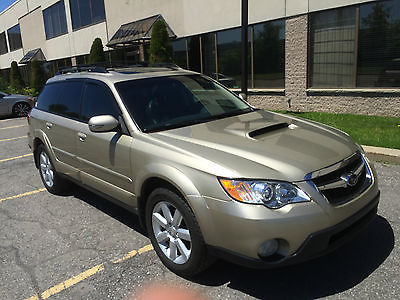 $18,500
Montreal, Quebec
Up for sale is my beloved Outback which has been pampered from A to Z.Very clean Canadian car in pristine condition. Fully loaded, all possible options except NAV. Always meticulously serviced at the Subaru dealer. 96 000 Km major (and costly) service maintenance just done, including new links and bushings.Synthetic oil changed every 6000 km.Smoothly driven by myself, a Senior citizen, it has never been abused since I'm not a WRX speed freak! I had only one speed ticket with it but one can easily loose his license with this car...:-)Color: Very rare ''Golden Harvest''.-Powered black sport perforated * leather heated seats, heated mirrors.-Subaru symmetrical AWD + Stability control (can be disabled at the touch of a button). -Panoramic roof, luggage curtain, left & right cargo nets. -Original black carpets (never used) + WeatherTech special winter mats. Cargo mat. -Yellow LED flashers on mirrors. Heated windshield for wiper blades. -6 CD player. USB input. -Dual zone AC. Protek clear protective film (Body mask) installed on the whole front bumper / headlights / fog lights / mirrors and about 1/3rd on the hood and front fenders. -Premium quality bullet proof 4 mil. tinted windows (I'm not in the mafia neither do I have enemies... This is just to say it's much safer in case of an accident). -Premium sound system with Subaru subwoofer under drivers seat (it really rocks!).-Complete Ziebart rustproofing in 2009 including tar treatment under the frame. -Anti-theft markings. -2 remote controls (one is brand new). -All mags are in truly excellent shape, never driven in winter, mounted on new YOKOHAMA S drive performance tires (used less than 5000 Km) .-Included winter tires: 4 Pirelli Winter Carving tires in good shape (2009) mounted on Subaru Forester silver steel rims (Not Shown).-Paint is in immaculate condition, no rust, no scratches, no dings. Only one insignificant little dent which can be easily fixed by a paintless dent removal specialist.-Clear coat is intact. SI-DRIVE button on the console and the steering to save on fuel. 3 modes to choose from: (1) Intelligent (economy) , (2) Sport and (3) # Sport Sharp (provides Amazing Turbo Boost whenever it's needed for safe passing). This was considered the best Outback ever built (yes in USA) and also the most stylish (recent Outbacks are ugly IMHO). Some experts said it was the most ''Italian'' Subaru and a kind of ''family sized'' WRX which shares the same engine and transmission. It has lots of guts, style and comfort. Perfect for long drives and the absolute best on snowy & icy roads. Never tried it on the Rubicon trail and other dirt roads...:-)Turbo engine performance and road handling is outstanding compared to Volvo XC 70 Cross-country, Audi Allroad (had them both, reliability was terrible...) and other similar carsAt this price point, it is the most exciting, fun and practical (lots of cargo space) car I ever drove, much better and much more reliable than ALL the European beauties I previously owned. Period. Price new with all options was Canadian $46 000 + taxes. Never accidented! Due to road hazard, Heated windshield was replaced about a year ago with an original one (not by an aftermarket crappy one) Prefer local sale to avoid complicated paperwork for export to USA, unless you're a dealer and willing to handle everything.* US Buyers you will need the VIN to complete IMPORT paperwork: 4S4BP63C484305756 Reason for selling: I don't use it much anymore because I have an executive car provided by the company I work for, otherwise I would have kept it until ''Kaput''...:-) To finish this up, dust in pictures is included free of charge and please note that wife was allowed to drive it only under certain circumstances...:-) Really hate to let this one go. Thanks for reading! * Note about perforated leather seats: Auto manufacturers that sell perforated leather claim that all those little holes in the upholstery allow airflow that makes the seats more comfortable in hot weather, especially when skin comes in contact with the leather. Although some owners of perforated leather seats rave that they are more comfortable, supposedly because they can "breathe," I'm not sure that's because of the holes or because it's higher-quality leather than the regular stuff. Perforated leather allows adding cooling or ventilation to the seats, so that is a key difference. In cold weather, perforated leather seats are warming much faster than seats with regular leather. I'm not a leather expert, but the perforated kind often looks better and might elicit admiring comments such as, "Ooh, you have perforated leather." The bottom line, though, is whether it looks or feels better to you.