Mg cars for sale in Delaware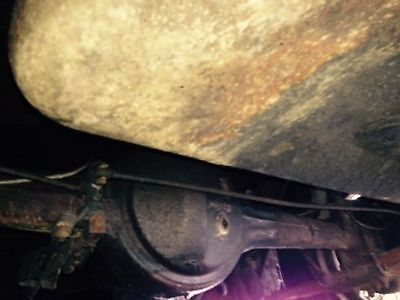 $2,900
Magnolia, Delaware
Up for sale is my 1965 MG Midget. This vehicle runs, drives, and operates very well. This has been my daily driver for a good while and has never failed me. This MG has the sought after 1275CC engine in it. The only two things this Midget needs is are both purely cosmetic. The Hood is rusted at the front and needs to be replaced. The left side of the vehicle has a hole where it has rusted through at the A Post. The lower driver's side door hinge has rusted through as well. All of this can be replaced for about $45 form Rimmer Bros. The interior is complete and has no deficiencies. There is an iPod ready CD player was installed with two 6X9 speakers mounted behind the windscreen between the trunk and rear of the vehicle. The convertible top of the vehicle is in poor shape, but it does keep you/ the interior dry. Heater, windshield wipers, and all other components work well. This is a very fun vehicle to drive, I am only selling because I have just had another child and can't keep it.
Trim Base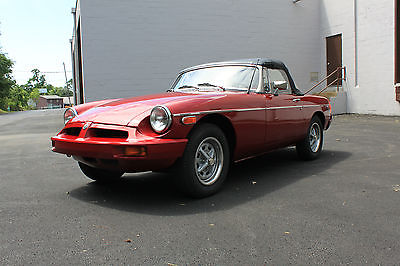 $5,900
Wilmington, Delaware
** 1976 MGB 1800 ** THIS MGB IS CURRENTLY OWNED BY A LOCAL ENTHUSIAST WHO IS SELLING TO MOVE ONTO ANOTHER PROJECT. RECENT PAINT THAT SHOWS VERY NICE OUTSIDE OF A COUPLE OF SMALL SCRATCHES AND MINOR BUBBLING AT THE BOTTOM OF THE DOORS. CHROME AND TRIM SHOW VERY WELL ALONG WITH THE GLASS. WHEELS ARE IN GREAT SHAPE , TRIM RINGS COULD USE SOME CLEANING TO BRING BACK SHINE. TIRES ARE EXCELLENT WITH PLENTY OF TREAWEAR LEFT. FLOORS, TRUNK AND FIREWALL ARE ALL SOLID AND IN GREAT SHAPE. INTERIOR IS IN FANTASTIC SHAPE WITH WORKING GAUGES , NON-SMOKED IN OR ANY SIGNS OF ABUSE OR NEGLECT. EXCELLENT DOOR PANELS AND DASH PAD. CONVERTIBLE TOP APPEARS TO BE ORIGINAL AND DOES SHOW AGE WITH NO NOTICEABLE TEARS OR RIPS. ORIGINAL 1.8L 4 CYLINDER STARTS RIGHT UP AND RUNS FANTASTIC. MANUAL TRANSMISSION ENGAGES WITH EASE AND SHIFTS GREAT. IF YOU HAVE BEEN LOOKING FOR AN AFFORDABLE BRITISH CLASSIC THAT - RUNS, DRIVES, SHIFTS, TRACKS AND BRAKES EXCELLENT…. YOU FOUND YOUR NEW RIDE !!! QUICK START UP AND WALK AROUND VIDEO: https://www.youtube.com/watch?v=OjlyL9xmvQw FOR MORE PICS AND INFO CONTACT: JAY BROWN (302)-358-6657 OR: [email protected] OR: AARON D. (302)-547-5004 MGB IS BEING SOLD "AS-IS" , NO WARRANTY EXPRESSED OR IMPLIED. SHIPPING AVAILABLE IF NEEDED.
Trim 1976 MGB CONVERTIBLE 1800