Jeep cars for sale in Alberta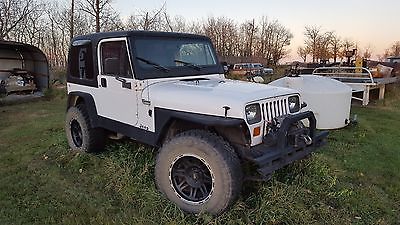 $6,000
Leduc, Alberta
For sale is a 1995 Jeep YJ. This jeep is in great condition body wise and powertrain wise. its had its maintenance done a a regular interval. its recently had a tune up including all new fluids, spark plugs, cap and rotor, and injectors. This jeep has many aftermarket add ons including: 2 inch suspension lift, steel fenders front and back, 34x12x17 toyo MTs approx 80%, 17" pro comp rims, full size 33" spare, custom square tube bumpers front and back, 9000lbs winch, bottom strip and tub floor sprayed with undercoating, new windshield and windshield frame, hard and soft top, electric fan, full sound system (including the hard to get at front speakers), and a lockable centre console. Im looking to get $6000 but I'm open to offers. Email for more pictures or info Thanks.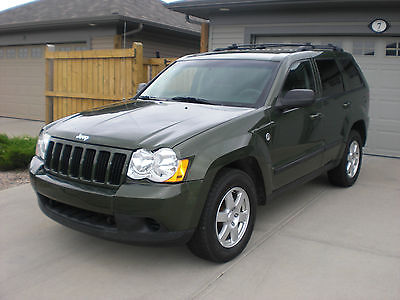 $10,500
Strathcona County, Alberta
Category Suv
Mileage 87796
Posted Over 1 Month
2008 Jeep Grand Cherokee Laredo 4X4, Trail Rated, V8 4.7L, 17" alloy wheels with newer Michelin Latitude X-ice winter tires, power seats, pw, ps, pl, remote keyless entry, fob start, only 140,200 Kms, tow package, very clean in & out, no accidents, no damages, front and side air bags, hill stability control, 4 wheel traction control, very clean in & out, very well maintained. Private sale so no GST.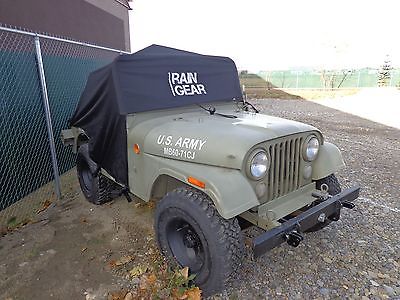 $5,000
Calgary, Alberta
1971 Jeep CJ-5 I bought this jeep as I planned to pull it behind our RV so I installed Blue Ox tow hooks and completed the wiring for the rear tail and signal lights to the standard 6 pin connector which is mounted on the front bumper. I also installed a breakaway switch and wired it into the cab area for connection to a break buddy. I still had things I wanted to go through on the jeep and ran out of time so ended up buying a newer jeep already set up to tow so used it all summer and have decided to keep it so likely won't use this jeep much now. I really don't know too much about these older jeeps but if you have any specific questions, please just call me and I can try and answer them the best I can. I had still planned to go over the brakes as it does pull to the right when you brake. It does have 4 wheel drums so may be as easy as an adjustment or may need repair as well. I will try and get some time over the winter to look at it if it doesn't sell. The good... -V6 dauntless motor ( apparently a very solid engine from what I'm told)-4wd high and lo work although I have only tested it around the parking lot-E-brake works-All lights,horn,fan blower work-Turn signals work (I added an aftermarket turn signal switch assembly and completed the wiring -I bought a Rain Gear cover (extremely durable) for storing the jeep. It does have a partial soft top but it is not in great shape so figured the Rain Gear cover would protect it better-Very solid body. Again I am not a jeep expert by any means but had a buddy of mine who knows jeeps quite well have a look over it and he said it was very solid for this year of jeep. The bad.....-Missing one hood latch -Does have a few minor leaks (possibly oil or transfer case- just noticed some leakage when I had it parked in the garage and never spent the time looking into it as I was originally planning on going over the jeep this winter anyway)-Doesn't have power steering so definitely not as easy to steer as power equipped jeeps. Apparently you can convert to power steering which dramatically increases the driveabilty. -Tires are ok but not the best condition. Please call with any questions if you are serious. I do have a bunch more pictures on a photobucket album if you want to call or text me, I can get you the web address for you to look at them. For any USA potential buyers, I can take the Jeep to Sweet Grass, MT for an additional $500 extra. I know sometimes the border crossing might be a hassle for some but I have taken a couple cars across over the years with no issues and there is a border storage place right at Sweet Grass that is very economical so could easily drop Jeep there and can be trucked from that location. I would also consider delivering to certain states close to Montana but please call if that is of interest. Kevin @ 403-585-0652