Dodge Viper cars for sale in New Hampshire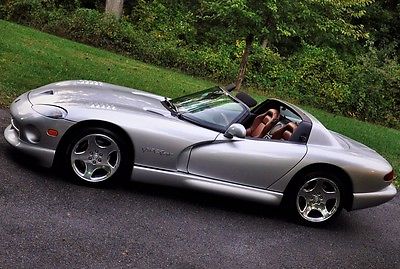 $39,800
Manchester, New Hampshire
Silver with stunning special Cognac Connolly Leather. I bought this Viper in the fall with 9575 miles. 1 owner car. I searched for month to find the best I could find. Unfortunately my storage situation has changed. I have to sell 2 of my 3 toys (Viper, Corvette, MINI). This car is as close to new as possible. There are two barely visible scratches in the trunk area. I tried to take pictures of scratches but they don't show in the pic. Both tops, tires thread is FAT! The 1999 is one of the most desirable of the early Vipers. Still has the classic look of the first years... but has Air Conditioning and real Power Windows. There are 2 other Silver/Cognac 1999 Vipers posted on Ebay. One has less miles and is posted for $57,900...the other has more miles and it's posted for $44,700. I have priced mine for quick sale at $38,900. Don't miss it! Call me with any questions Cliff, 603-785-9718.
Trim R T 10 Convertible 2 Door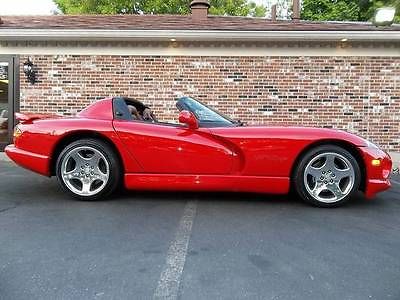 $35,000
Milford, New Hampshire
Beautiful and powerful! needs nothing but a new driver!
Trim R T 10 Convertible 2 Door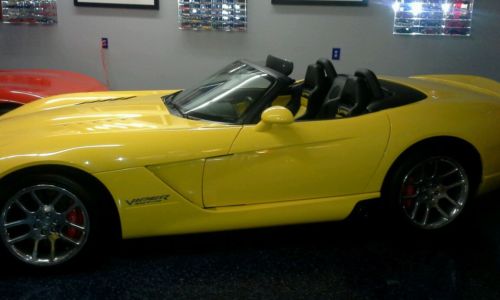 $46,000
Laconia, New Hampshire
2005 Dodge SRT10 Viper color yellow. This convertible is in show room condition!! Car has only 7k miles on it. Car has always been stored in a heated garage. Car has custom painted dashboard, rear spoiler, 373 gears, real wheels, custom venazano interior, sports bars, Bellenger headers with high flow cats and corsa 3 inch cat back exhaust with side exit. I am listing the vehicle for a friend that does not have a account so please call 603-556-8856 with any questions.
Trim yellow