Crossover for sale in District Of Columbia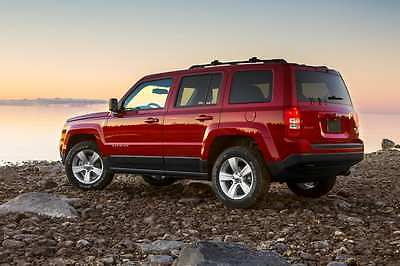 $13,000
Washington, District Of Columbia
Original owner, always parked in garage, driven mainly in Florida (car has Florida tags)
Trim Latitude Sport Utility 4 Door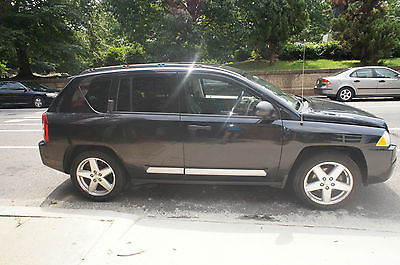 $11,999
Washington, District Of Columbia
Upgrade to 4 wheel drive before winter comes! This 2008 Jeep Compass Limited has extremely low mileage - under 45,000. It is the perfect size SUV for the DC area, especially if you need to fit into tight parking spots. No accidents in its history. I keep up on the maintenance and only have it serviced at Jeep dealers. Tires and brakes were replaced in 2013. It passed DC inspection in January. I'm the original owner and the car is smoke free and pet free. Features: Black leather interior Heated seats Moon roof Automatic transmission 4WD ABS Keyless entry Air conditioning Power windows and doors 6 CD changer iPhone/iPod MP3 hook up Sirius satellite radio ready Air bags Cruise control The car is parked on the street so has some dings on the front and rear bumpers from people who don't know how to parallel park (see photos). There's also a small dent in the hood from what I believe is someone's butt. It could definitely be popped out by someone who knows what they're doing since it is shallow and the paint is not cracked (see photos). Please contact me with questions or to come see the car. Serious buyers only, with their own financing.
Trim Limited Sport Utility 4 Door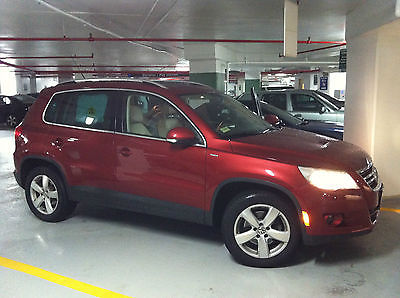 $14,999
Washington, District Of Columbia
Category Crossover
Mileage 62800
Posted Over 1 Month
The Tiguan is in great shape.Color- burgundy. 4wd. Major service done recently at 60,000 miles at an authorized dealership Lindsay Volkswagen of Dulles. The tires were changed in February and have a two year warranty.recent battery change. Heated front seats. Great panoramic Sunroof. Automatic speedshift. Power steering. Clean beige leather salon. 6CD changer with touch display.
Trim Wolfsburg Edition