2000 Nissan Maxima Cars for sale in Philadelphia, Pennsylvania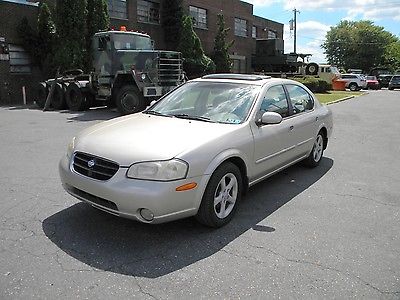 $3,425
Philadelphia, Pennsylvania
This is a one owner 2000 Nissan Maxima. It has normal wear for the age and mileage. Runs, Stops, Drives, needs inspection.
Trim GLE Sedan 4 Door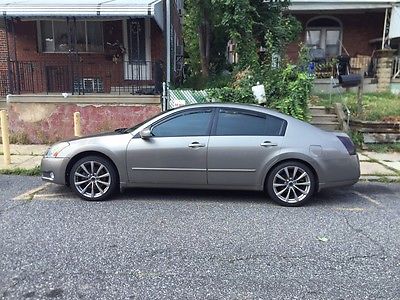 $5,250
Philadelphia, Pennsylvania
My contact is: 215-301-9477, text me with any questions and call me if you're serious. Im willing to slightly negotiate. - i will add better pictures this weekend, i am currently at work listing this.I've babied this car the 8 years I've owned her. Every problem that raised I fixed her, I didn't wait 2 weeks, a month, etc. I fixed her right as my mechanic can take my car in. She drives great and I addressed all the major issues that was needed when you reach this type of mileage I've listed all the things I've fixed. I am currently still driving her and the miles will be a little higher than listed.You will not find a car that has all this done. You can go buy a car with 70-100k for a little higher or maybe cheaper price. When those catalytic converters and timing chain start acting up, you will understand why I say my car is practically brand new except the original engine and transmission and worth the price! I've taken great, not good, care of her and I want my car to last. I do not put off any mechanical issues, for the fact, that I do not want to be the guy with my hood up and emergency lights on the highway. When you test drive her, you can tell she was taken care of! EVERY major issue that needed to be done to a Nissan have been taken care of. Of course, she is a used car with 146k, you'll have issues after me, as I said, the major issues were taken care of. The only problem my car has are the cosmetic issues that was caused by OTHERS.I rarely drive pass 65 mph ever since I had the timing chain fixed. Just a precaution thing for me.------ G37 RIMS ARE NOT INCLUDED, STOCK RIMS WILL BE PROVIDED -------Car will come with:LeatherHeated steering wheel & seatsSkyroofRecently inspected (8/16)Oil Change (8/16)Back-up cameraViper Alarm w. Auto Start (2) remotes - it controls the window & trunk. (2 fobs)Weather tech floor mats for the front & back (google it, the best floor mats)Weather tech rain guardsPioneer CD/DVD/iPod (bypass switch to watch a dvd while driving)Stillen Cold Air Intake20% tint all 4 door windows30% back windowTaillights tintedMaintenance:I ONLY pump 91 at Sunoco, no other gas company unless I am in NJ and it would be a Wawa if Im not near a Sunoco. Oil change every 2200-3000 miles (I usually change it before I hit 3k ever since the car hit 110,000. A $2000 job) miles). Transmission oil change every 40-45k.Tune-Up 4/13/13Passenger Axle - 12/23/13Driver window motor - 6/6/13Cam shaft sensor - 1/4/13-Timing chain & Water pump - around 110,000kFront driver & passenger Control arm - 5/12/14New battery - 6/14Strut - 7/11/14Power steering hose - 8/27/14Front & Rear Brakes & Rotors - 09/2014-Stabilizer bar control - 3/2/15Both left & right end link (not sure what this means, it's what it says on the paperwork) - 3/2/15Starter - 4/27/15ALL 3 Catalytic Converter - between 4/2015 - 7/2015 (almost a $1500 job).Fuel pump - 5/6/15Transmission oil done @ 146k------She was in an accident 7 years ago when I first bought her after a few months. I fixed the driver fender, driver headlight, and bumper.Driver seat has wear & tearBumper is cracked, doesn't need replacing unless it really bothers you, it didn't bother me.My driver mirror came off one day but I was able to glue it back on and it has stayed on for the last 3 years. (gorilla glue does what the commercial says). My contact is: 215-301-9477, text me with any questions and call me if you're serious. Im willing to slightly negotiate.
Trim SL Luxury Sedan 4 Door