Cars for sale in Normangee, Texas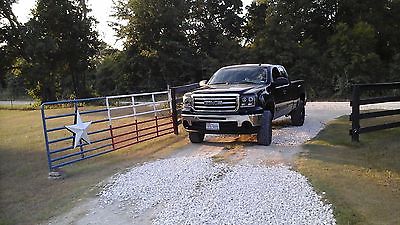 $23,500
Normangee, Texas
Category Pickup Truck
Mileage 44750
Posted Over 1 Month
Very nice low mileage 2012 GMC sierra extended cab pickup. Has upgraded headlights, all terrain tires and rims. Has lift kit. Has dual exhaust muffler system. Smoke-free environment. Normal wear and tear, mainly to bed of truck. Original owner, asking for payoff of the vehicle.
Trim SL Extended Cab Pickup 4 Door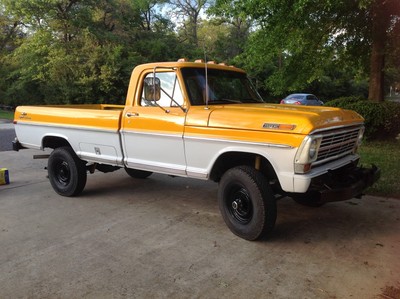 $18,000
Normangee, Texas
Category -
Mileage -
Posted Over 1 Month
Up for sale is my 71 Ford F250 Highboy. I bought this truck to use on my property but when finished restoring it it is to nice to drive through the woods so I bought another one. This was a west coast truck so there was very little rust except in the bed I did not want to piece the old bed back to gather so I bought a truck from CA with a perfect bed and used it. This truck still has the original PTO winch that works perfect. The following is a list of things that have been done to the truck.Complete engine rebuild 11,000 miles ago cost of rebuild was 4,810.00 have receipt. Rebuild included rods, rings,bearings, along with new upper end.Complete repaint finished May 2014All new rubber seals including window felts,doors,front and rear windowsInterior removed and painted then bed liner sprayed on the floor 5 new tires, plugs and wires, dist cap, points, carburetor, fuel pump, hoses, seat cover, carpet, brakes, wheel bearings and seals, premium warn locking hubs, front drums, coil, battery, shocks, 5 clearance lights, 36 gal custom fuel tank, rebuilt saddle tank, sprayed in bed liner.The original engine was a 360 and was rebuilt to a 390 runs great. Transmission is a 4 speed NP 435 with a NP 205 transfer case.Truck runs and drives great it has power brakes and Manuel steering. Feel free to call me with question 936-333-5797New 3 point seat belts and all new peddles. You can choose which tires and wheels you want from the pictures.