Volkswagen Cars for sale in Lancaster, California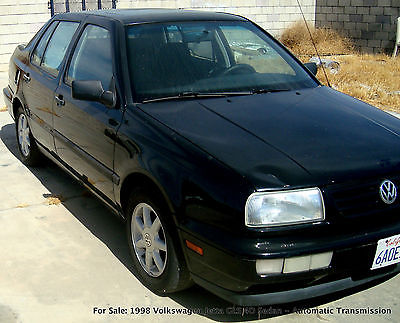 $1,400
Lancaster, California
Category Coupe
Mileage 135000
Posted Over 1 Month
Volkswagen 1998 Jetta GLS Sedan 4 Door | Miles: 135,000 Kelly Blue Book Value: $1902 to $2500 | For Sale: $1300.00 Runs and drives excellent, body in good condition, interior in good condition. Over all the car is in great condition. GREAT COMMUTER CAR! Engine: 4-Cyl, 2.0 LiterBody Style: Sedan?Class: Compact CarMax Seating: 5Doors: 4Drivetrain: FWDTransmission: Automatic JVC Removable Face: Single CD + MP3 PlayerPower Door LocksElectric WindowsAir ConditioningCruise ControlPower SteeringTilt WheelSun Roof - Electric SlidingAlloy Wheels MPG | Highway: 26MPG | City: 19MPG | Combined: 22 DMV | All fees are paid, car on non-operational status.?Exterior Color: BlackInterior Color: BlackInterior: Leather? Disclosures:Small dent on the hood above left hand side headlight. ?Electric windows need repair. Air conditioner works, but doesn't blow cold air so it needs to be looked at as well.
Trim Black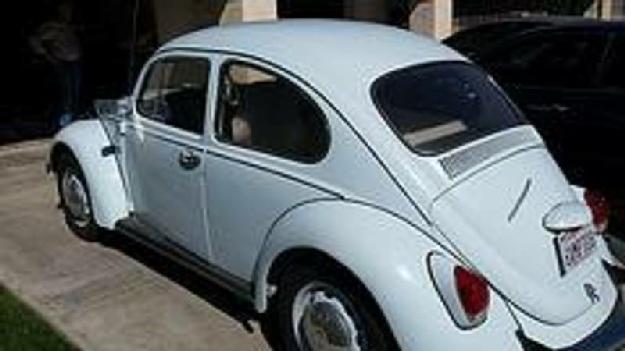 $10,500
Lancaster, California
Category -
Mileage -
Posted Over 1 Month
1969 Volkswagen Beetle 1969 Volkswagen Beetle. Classic Cars Have Heritage And History And A Completely Unique Style ThatSets Them Apart From All The Other Cars On The Road And Car EnthusiastsLove Seeing A Slice Of History While Everyone Else Will Love Just SeeingSomething That They Do Not Often Get To Witness Best Of All Though IsWhen You Stop At The Lights Next To Someone Who Is Driving AnotherClassic Car The Nod You Exchange And You Know That You Are Both A PartOf Something Special A Great Moment.. Inline 4 cylinder engine-Manual transmission-151206 miles-Import classic-Well maintained. Located in Landcaster CA. Financing Nationwide Shipping And Warranties Available To Qualified Buyers
$7,500
Lancaster, California
Category -
Mileage -
Posted Over 1 Month
Clean low mileage Passat, turn key with a clean title. New brakes and recent smog cert. Priced to sell. Vehicle is for sale locally.