Cars for sale in Eclectic, Alabama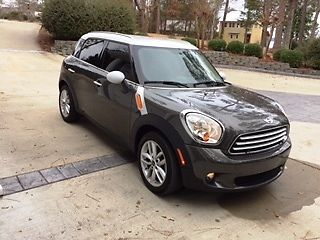 $17,500
Eclectic, Alabama
Category Crossover
Mileage 27000
Posted Over 1 Month
This car is like a new dime: no dings, dents, scratches or scrapes. An excellent value.
$20,900
Eclectic, Alabama
2011 GMC Acadia SLT-1. We purchased new in July 2011. Garage kept since new and been well maintained. Michelin tires with 80% tread remaining. Loaded with dual sunroofs,dvd,leather and heated seats.Interior in great shape with normal wear. It has had weather tech floor mats since new. Exterior in great shape but does have a couple door dings. Runs and drives like it should. No problems or excuses. Only reason for selling is we have purchased a new vehicle. Clear title in hand. Open to reasonable offers only. Will help with delivery but prefer local pickup or can possibly meet within a reasonable distance. If you have any questions please ask.
Trim SLT Sport Utility 4 Door
$1,900
Eclectic, Alabama
Category -
Mileage -
Posted Over 1 Month
2005 Black Dodge Neon SXT 159,394 miles | 27mpg Automatic transmission Good working cold a/c CD player | AM FM radio Power locks and windows Good tires New radiator New breaks Maintenance kept up as scheduled Had new computer box installed in 2009 Runs and drives great and would be a nice GAS SAVER to commute back and forth to work and such. This car would also be EXCELLENT FOR first-time car owners/NEW DRIVERS to get experience in because it is very easy to handle, not complicated to figure things out, small to maneuver in and out of places, but plenty enough room to fit4 people comfortably (will seat 5 in all safely). The only thing negative I could tell you is About 3 yrs ago I had a bit of a 'run-in' with a deer. The outcome was a little dent on the hood that came out very easily, and a cracked windshield from it sliding across the car. The windshield got replaced, but the only thing that still remains is a bit of chipped paint at the very front edge of the hood. I didn't do anything to it because it didn't really bother me but if it's something that may bother you the upside is it would be very easy to paint it back how it was because it's only the hood and it is just a regular black so it would also be easy to match the rest of the car. Besides that it looks good and drives great. My name is Kayla. Call for anymore questions, info, or hopefully directions to come see it for yourself. My # is (334) 301-2708. I should answer but if for some reason I don't get to it please leave a voicemail with your contact info or if you have text messaging just send me a text! I will get back with you ASAP. Thanks!