Infiniti Cars for sale in Boston, Massachusetts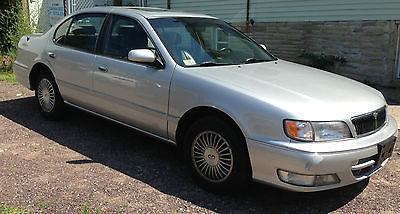 $2,800
Boston, Massachusetts
For sale a very well maintained 1997 Infiniti I30 Automatic transmissionThis model is a Luxury vehicle offers a wide range of LUXURY amenities. Standard equipment includes keyless entry, lighted entry, anti-theft alarm system, power windows, power mirrors, power locks, cruise control, power seats, leather trimmed tilt-steering wheel, air-conditioning, automatic climate control, BOSE AM/FM radio, cassette player, and a CD player, leather seating and steering wheel controls, heated seats, power moonroof, auto-dim mirrors, heated mirror, allow wheels, dual-front airbags, side-front airbags, four-wheel antilock brakes, remote start and traction control. all and every feature from factory is working perfect, electrical and mechanical No issues at all. Black Leather interior no rips or tears very cleanEngine and transmission very smooth.Exterior is in good condition, still shiny, no dents o mayor body damage except for 2 scratches on the left side and a surface rust area on the bottom part of right fender. Aside from those flaws I consider normal wear and tear for a vehicle from 1997.in order to pass inspection this vehicle will only need a new set of tires..If interested ask any question just send ebay messagebuyer is welcome to bring mechanic for test or inspect the car.Thank you.
Trim Base Sedan 4 Door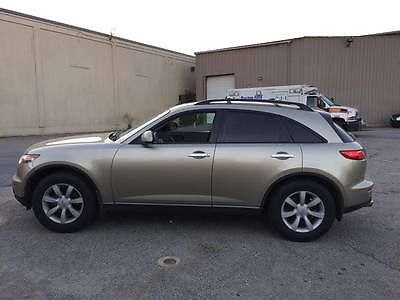 $7,000
Boston, Massachusetts
I have a 2004 Infiniti FX35 up for sale. I've owned this car for 3 weeks and have since moved and no longer need a vehicle for my commute, so I have decided to pass it along to someone who will appreciate the vehicle for what it is: a reliable, fun to drive luxury SUV.Detail:137,XXX 85,XXX on a new motor that the previous owner had installed due to a timing chain issue.Automatic Transmition with Manu-matic mode. Tan Leather Interior with Driver Seat and Steering Wheel Memory FunctionsPrivacy glass on Rear and Cargo Area windows. Bose Audio SystemSliding SunroofPower Windows, Door Locks, Mirrors, SeatsBrand New TiresInvidia Catback Exhaust (gives the car a mean, throaty sound behind the V6)Issues of Note:Will need front rotors in near future. Light warping from sitting for several months while previous owner had the vehicle. Paint needs to be buffed--light swirl marks on the body, I just haven't had enough time to get out my orbital machines. There are also a few dings here and there, but nothing that isn't expected on an 11 year old car.Check engine light is on, and was flipped by a high-idle code. This needs to be reviewed and resolved by a mechanic. Driver seat is ripped on the base as well as a small rip on the bolster. The seat's motor is also stripped so it does not move backward and forward easily--but you can easily tilt, raise and recline the seat. Dash has typical Infiniti bubbling--can be easily covered with a dash-mat (common fix by many owners).There are a few cigarette burns in the headliner from the previous owner. I did clean the interior when I bought it, but did not get anything shampooed--that will get rid of any residual scent. The car has a clean Carfax, and is honestly a blast to drive, I just do not need a vehicle anymore as I can walk to work from my home. If you have any questions, or would like to see the vehicle, it can be seen this weekend in the Boston area and most week nights after 6pm.
Trim Base